ABR, in conjunction with Garvan Molecular Genetics (GMG), offers a quick and convenient genotyping service for our clients. ABR does the tissue collection and GMG prepares the DNA and undertakes the genotyping. With a typical turnaround time of 4-5 business days, this service is increasingly popular, currently handling around 4,000 samples each month.
GMG require all new projects to complete and submit a New Project Submission Form in order to set up the genotyping process. Where the line is new to ABR through an import process or a new cross of lines a Line Information service order is required through the Services section of Stuart Web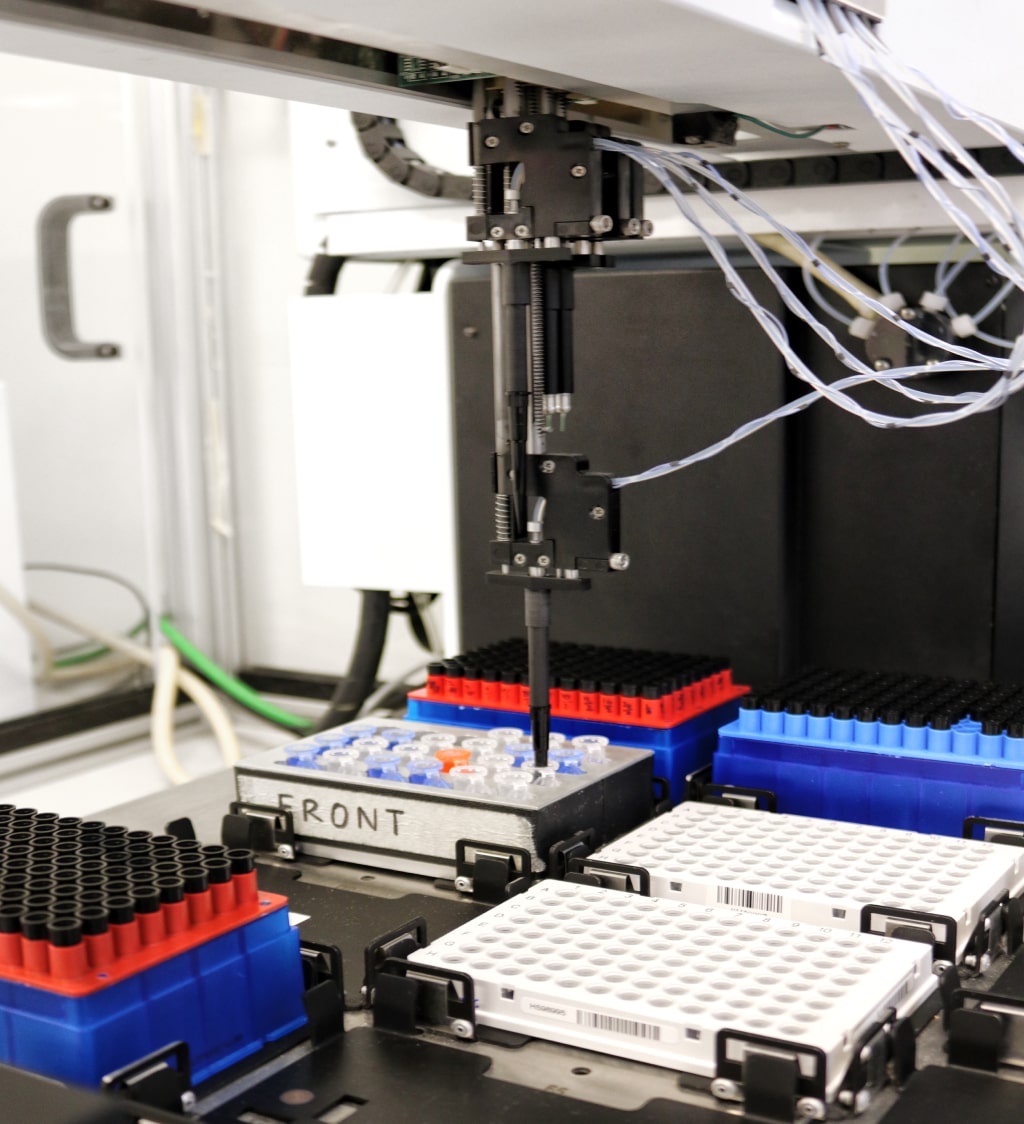 The ABR Technicians take a tissue sample from the mice housed at ABR, and place it in a barcoded tube. The samples are then sent to the GMG laboratory, where they are processed using a semi-automated, high throughput method. The extracted, purified DNA is then analysed using High Resolution Meltcurve (HRM) analysis.
Samples can be tracked as they progress through each stage, as results are automatically uploaded into the Stuart animal management software.
When tissue is sent to researchers for genotyping the genotypes can be entered into Stuart Web using the following instructions: Entering Genotypes to Stuart Web.
Samples from animals not housed at ABR can also be handled through this service. Results will be emailed directly to the client. Please refer to the Sample Submission Guidelines on the GMG webpage for future information about preparing samples and use the Sample Submission Form when sending samples.